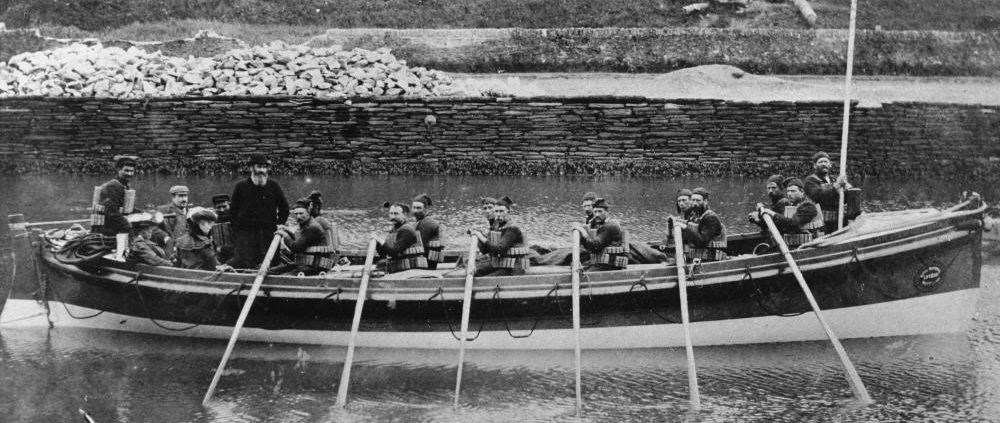 Regrettably, an urgent operational task has resulted in HMS SUTHERLAND being committed elsewhere and she will not now be able to join the flotilla of six lifeboats for the wreath-laying ceremony at 1215 on Thursday 27 October.
A small arms detachment from the Britannia Royal Naval College, Dartmouth has, however, agreed to step into the breach and fire a 13 gun salute from 5.56mm rifles as the wreaths are laid – one gun for each soul lost; they will fire from a position in the gardens of "The Bolt" at South Sands which will be open from 11:45am.
A  Maritime and Coast Guard Agency rescue helicopter will also now join the lifeboats for the ceremony.
Although a disappointing development, SUTHERLAND's absence will not detract from the principal aim, that of an appropriate commemoration of the disaster 100 years ago this week.
http://salcombelifeboat.co.uk/wp-content/uploads/2016/06/1916-gallery-4.jpg
726
1000
webmachine-admin
http://217.199.187.64/salcombelifeboat.co.uk/wp-content/uploads/2016/06/salcombelifeboats1.png
webmachine-admin
2016-10-25 08:54:51
2016-10-25 08:55:12
Gun Salute