Both Salcombe Lifeboats launched yesterday evening to their weekly training exercise, to a man in difficulty aboard his yacht. Little did they expect the exercise to turn into a response to an "Immediate Tasking" being received from the Coastguard, to a fishing vessel on fire, 5 nautical miles South West of Salcombe.
Both lifeboats were on scene within minutes, rescuing an uninjured fisherman from his life raft. Once confirmation of no further casualties was confirmed the ILB returned the casualty to shore and to his waiting family.
For safety reasons the ALB remained on scene until dusk.
Within minutes of the ALB being back on station and readied for service a second call from the Coastguard had the volunteer crew launching to assist the Dart Lifeboat crew who were attending to a 35' sailing yacht aground in Start Bay.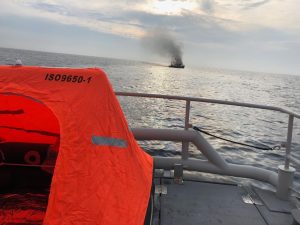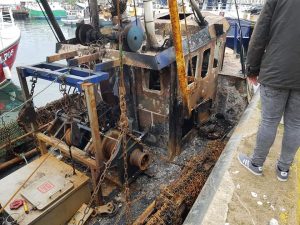 http://217.199.187.64/salcombelifeboat.co.uk/wp-content/uploads/2016/06/salcombelifeboats1.png
0
0
RNLI Admin
http://217.199.187.64/salcombelifeboat.co.uk/wp-content/uploads/2016/06/salcombelifeboats1.png
RNLI Admin
2019-05-01 21:34:39
2019-05-01 21:34:48
Fisherman rescued from life raft